Uniroyal Rallye 4x4 Street Tyres Available in Tamworth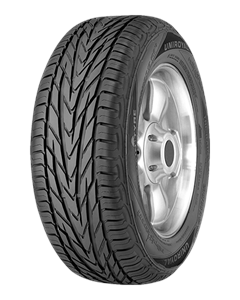 ---

Rallye 4x4 Street
More information
The SUV tyre for vehicles of the middle to upper range. Excellent performance in all weathers – both on and off the road.
Double V-tread for superb wet weather handling.
Good driving stability and short braking distances
… thanks to a special silica compound for SUV tyres.
Excellent aquaplaning safety
… thanks to an innovative double-V water displacement system
Traction, even in light off-the-road conditions
… thanks to stable shoulder blocks and a robust tyre design.
Maximum pleasure from driving – even in the rain
The double-V water displacement system of the rallye 4x4 enables the simultaneous displacement of water across both the length and the width. Water is dispersed quickly – the most effective protection against aquaplaning.
Excellent handling – even in light off-road conditions
In particular when you take corners, enormous forces act on the tyre. The wide shoulder blocks of the rallye 4x4 street provide a large area for the transmission of these forces.
This, in turn, provides for good handling conditions, precise steering performance and consistent driving stability – even in light off-road conditions.
---